Aleenta Training RetreatS
Immersive Learning Experiences
| Immerse. | Relax. | Learn.
Imagine heading into the Adelaide Hills for 3-days of immersive learning, group-sharing and one-on-one support to become the Instructor you dream of.
The Aleenta Instructor Training Retreats are THE way to quickly boost your confidence, master your skills and become a world-class instructor. In this face-to-face learning experience, you'll immerse yourself in the skills and knowledge you need to become a rockstar instructor day one.
NATURE & NURTURE
A Retreat Just for You
A relaxing and welcoming environment is an absolute recipe for learning success.
The face-to-face intensive part of the Course is just that. Intense.
After six years of Teacher Training, we've seen many inspired, but tired, new Instructors go home in the evening to families, meal prep, cleaning and other after-curricular activities.

We wanted to create space and time for optimal learning. For you to learn and relax. Share. Laugh. And be inspired by each other. To talk about your dreams. Wants and needs.

Woven into the fabric of the training is daily time to walk to the bluff, be still, soak sore muscles, eat healthy meals and have time, maximising your learning retention.

Science tells us that the best retention of new knowledge must be repeated after a good night's sleep. So we make sure you have just that. And much more.

After 3-days you'll feel energised, inspired and genuinely exhilarated. We promise.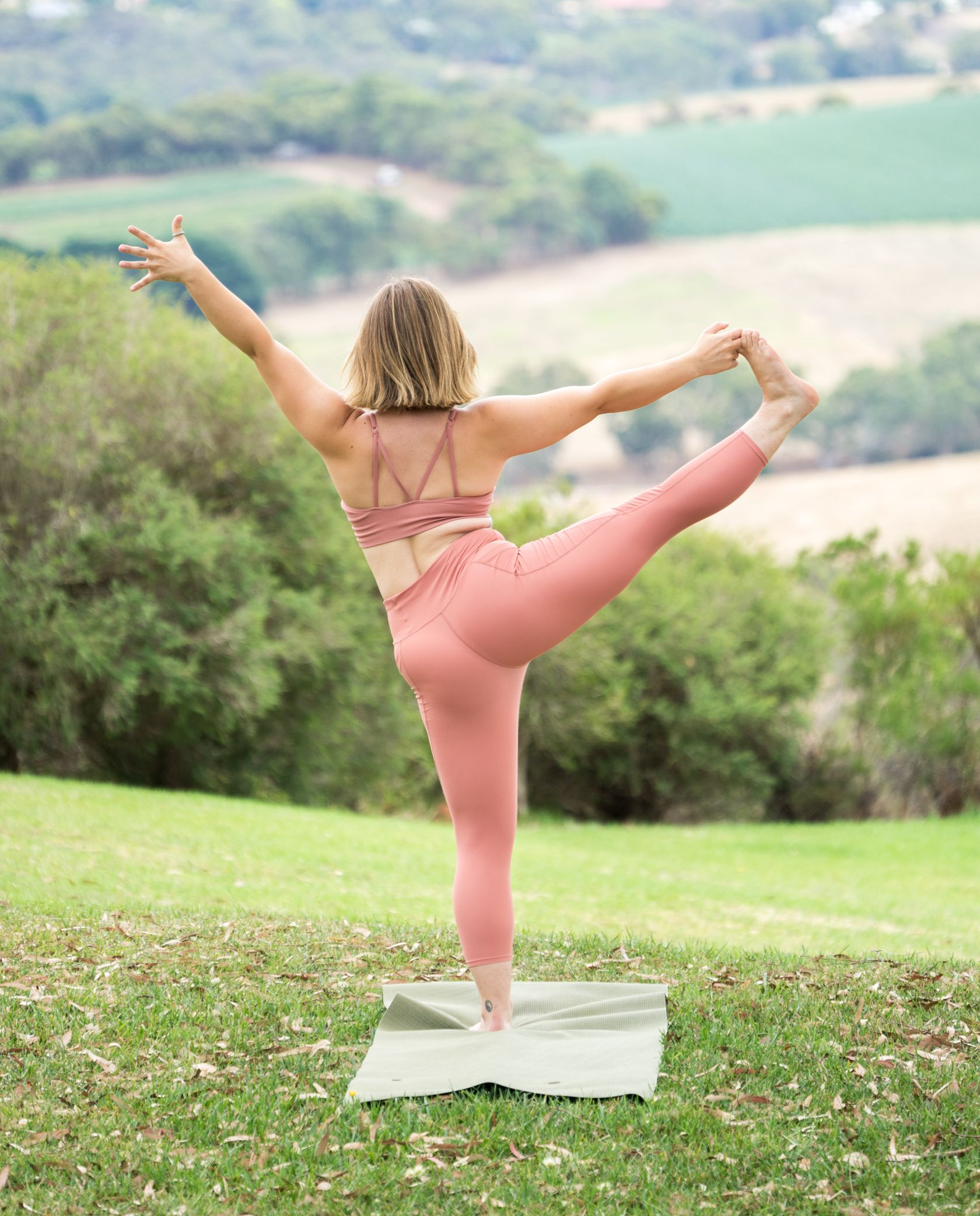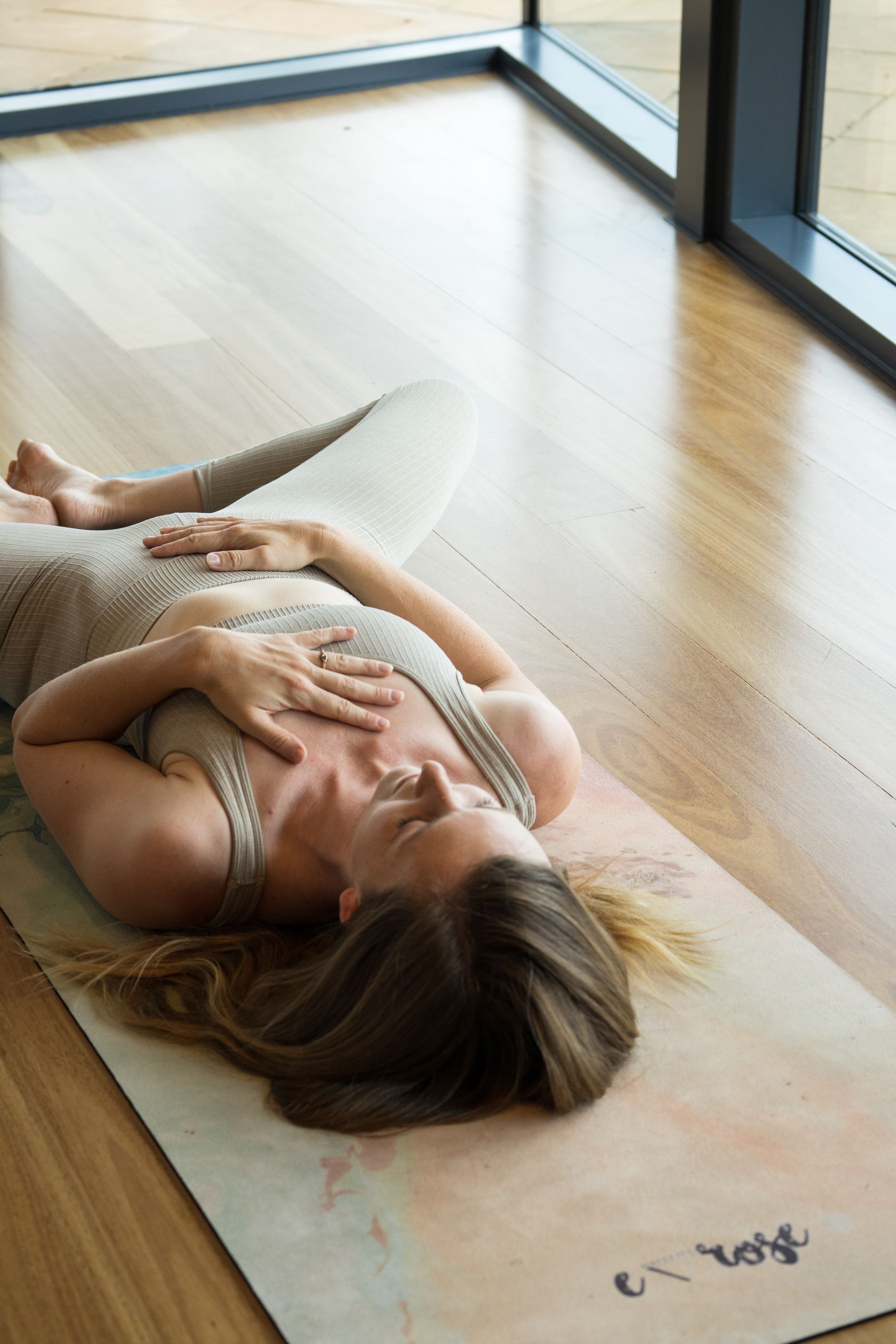 INSPIRATIONAL LEARNING
Twin Peaks at Ukaria
Inhale and exhale three stimulating days of Instructor Training at Ukaria.

An absolute hidden gem in the Adelaide Hills, Ukaria is architecturally designed to inspire the world's best musicians to play and create beautiful music. With rolling views from every corner, beautiful art hanging on the walls, and rooms that just hum with the sound of nature, we won't be just 'learning' to teach great classes, we will, like the musicians before us, be channeling our potential to become the masters of our craft.

An easy 40-minute drive from the CBD, Twin Peaks is perched atop the scenic Mount Barker Summit. With breathtaking views, Twin Peaks has a main house and adjoining cottage. Retreats are limited to maximum of 10 attendees. Small enough to curate the experience, but large enough to share and learn from others.

YOUR RETREAT PACKAGE
What's Included
Single-room accommodation at Twin Peaks at Ukaria Cultural Centre in the Adelaide Hills.
All course fees and activities (excluding those that are identified as optional extras).
Plant-centred meals with fresh seasonal produce to nourish you for the duration of your Retreat. Plenty of goodness on your plate and some li'l treats along the way.
WHAT TO EXPECT
Sample 3-Day Retreat Itinerary
Day One
Afternoon: Arrive early afternoon at Ukaria. We take some time to meet & greet and set our intentions before jumping into your first immersive session.
Evening: We start the night right with welcome drinks and a delish meal where we share our plans for the next couple of days. Early to bed ready for an early start.

Day Two
Morning: Early start with a class, brekky on the balcony and into our second session. We spend the morning learning, sharing and practising.
Lunch: An hour for lunch to allow you to get some fresh air before jumping into your third session.
Afternoon: The third session wraps up at approximately 5pm with an hour free-time to practise and revise.
Evening: Dinner followed with meditation by piano to relax and still the mind before bed.

Day Three
Morning: Start the day with a class for you. Breakfast and into our first session of the day.
Lunch: An early lunch and time for you.
Afternoon: Session 5 brings together all we have learnt for the past couple of days.
Evening: Last supper together and then free time to chat, practice and share post-dinner.

Day Four
Morning: We start early today to get our final session in together after breakfast. You'll head off just before lunch Inspired, rejuvenated and amazed at all you have achieved in a packed, extended schedule but with the confidence for the next stage of your teaching journey.

Meet YOUR MASTER TRAINER & RETREAT GUIDE
ALICIA MIN HARVIE
Alicia is your super experienced Master Trainer and Retreat Guide, ensuring you receive exceptional education.
A contemporary dancer and performance maker, Alicia is also the co-creator of the Instructor Training School along with her husband Daniel. With over 15 years of experience as an Instructor, multiple movement and fitness degrees, she is one of the most qualified Instructors in the country. Alicia is committed to ensuring your Instructor Training is simply the best experience ever.
BARRE TRAINING RETREAT
3 nights + 3 Days

27-30 March 2022

$2999
ALL INCLUSIVE:
3 nights + 3 DAYS

All COURSE FEES

ACCOMMODATION + FOOD
BARRE TRAINING RETREAT
3 nights + 3 Days

1-4 November 2022
$2999
ALL INCLUSIVE:
3 nights + 3 DAYS

All COURSE FEES

ACCOMMODATION + FOOD
PILATES FOUNDATIONS
2 nights + 3 days

30 Mar - 1 April 2022

$2699
ALL INCLUSIVE:
2 NIGHTS + 3 DAYS

ALL COURSE FEES

ACCOMMODATION + FOOD
PILATES FOUNDATIONS RETREAT
3 nights + 3 days

1-4 November 2022

$2999
ALL INCLUSIVE:
3 nights + 3 DAYS

ALL COURSE FEES

ACCOMMODATION + FOOD
Frequently asked questions
What Courses can I do on Retreat?
In 2022 we are offering both the Barre Instructor Training & Mat Pilates Fundamentals on Retreat. We're hoping in 2023 to also be able to offer the Reformer Pilates Training too.
You can pay upfront or if you have booked well in advance we can work out a payment plan with you.
How does the Retreat work?
You will undertake your Course as you would normally, with the added extra bonus of your face-to-face Component of the Course experienced on Retreat. Like in the past, you hear of people going to Thailand to do their Yoga training or Bali. We taking you to the serene Adeaide Hills. Not as warm we admit, but just as beautiful and in our own backyard during these crazy times we've all been experiencing.
I would love to Retreat, but can't do those dates?
Great, we'd love you to Retreat with us as well. Unfortunately the dates are locked in for 2022. We will release 2023 Retreat dates in mid-2022. Alternatively you can always join us for the face-to-face Immersives in the Studio. Not as good we know or wait and see if the 2023 dates work for you.
Created with